The League of Women Voters of Portland is governed by a board of unpaid volunteers. We are grateful for all the time these leaders and our other volunteers contribute to encouraging civic participation, empowering voters and "Making Democracy Work."
League Leaders
Officers
Debbie Kaye, President       president@lwvpdx.org   
Debbie was elected President of the LWVPDX Board of Directors in May 2019 and reelected in 2021. She previously served as First Vice President, first with the Membership portfolio and then with the Development portfolio. Before joining the Board, Debbie was a Portland LWV unit leader for many years. She then helped coordinate the Speakers Bureau. She has continued to assist with Voter Service, as part of the Speakers Bureau and  a moderator for candidate and ballot measure forums.
With an international relations degree from Brown University, Debbie first worked in the peace education field.  She spent two years in Santiago, Chile, where she learned Spanish (with a strong Chilean accent!), worked as a buyer for a Brazilian department store, and traveled extensively in Latin America.  Bracketing her Chilean experience, Debbie worked in finance leasing in San Francisco.  Returning to her native Portland with her husband and two young sons in 1990, Debbie joined the League and also became deeply engaged at Catlin Gabel School where she chaired the alumni board and served on the board of trustees as well as parent groups.  Volunteer coordination became her strength, first at Friendly House Preschool, and then for Catlin Gabel's legendary rummage sale (1,000 volunteers!), Eliot Institute summer camp, and the 2008 LWVUS national convention.  She has led the nominating process for several organizations.   She enjoys gardening, a book group, singing, and travel.
---
Marion McNamara, 1st Vice President, Administration   vpadmin@lwvpdx.org

Marion joined LWV in 2014. She served as the editor of the LWV of Portland Voter newsletter from 2015-17. She was 3rd Vice President for Civic Education from 2017-2019. At the same time, she was active as an observer for advocacy on environmental issues, especially the Portland Harbor Superfund Site. She also helped with compiling the results of membership consensus on studies and program planning, was a delegate to the LWVUS and LWVOR conventions and is an active member of Unit 6. Her background is in teaching and training. Before moving to Portland, she was a university administrator for international programs at OSU and a Peace Corps volunteer. She currently volunteers in Portland Public Schools.
---
Chris Cobey, 2nd Vice President, Voter Service Chair   voterservice@lwvpdx.org
After 70 years as a Californian, Chris immigrated to Oregon to be near his family in Portland.  In California, he had a career as an employment lawyer — and then a stint as a Hearst Castle guide.  His prior public engagement has been as a city council member and mayor, a civil service commissioner, a land use advisory group chair, and temporary judge.  His League interests include voter service, redistricting, the judiciary, employment law, ranked choice voting, development, and Diversity-Equity-Inclusion (DEI).  Portland's and Oregon's people, politics, and places continue to surprise and delight him. 
---
Judy Froemke, 3rd Vice President, Member Education Chair  membered@lwvpdx.org

Judy was elected in May 2022 to serve as the Portland League's 3rd Vice President, in charge of Member Education, Interest Groups, Program Planning, and Studies. Judy served on the Board as Discussion Units Coordinator from 2017 until May 2022. 
Judy joined the Portland League of Women Voters in 2013. She helped to register voters off and on at Naturalization Ceremonies and organized and participated in Voter Registration Drives under the supervision of Janine Settelmeyer. She was Unit 4 Chair for two years and appreciated the counsel and support of former Units Coordinator Janet Youel. Before moving to Portland to live near her son and family, Judy was a Family Court Mediator for almost thirty years. She was on the state board of the Michigan Association of Family Court Mediators for ten years and organized/edited the training manual for Family Court Counselors/Mediators. During her time in Portland, she has spent many hours as a volunteer Master Gardener. Judy grew up in a home where the dining room table was generally covered with LWV material. She strongly believes in the importance of supporting members and in the grassroots LWV program planning process.
---
Anne Davidson, Secretary       secretary@lwvpdx.org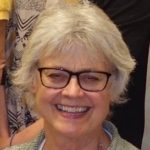 Anne joined the Portland League of Women Voters shortly after she  arrived in Portland 30+ years ago. Having moved away from everyone she knew, she says she joined LWV because she wanted to make sure that she continued to be "in the company of smart, well-informed and interesting women. How right I was!" Since then, she has served in a number of capacities including working on the newsletter, serving as Secretary, Board Treasurer and Endowment Fund Treasurer. Her involvement tapered off as her two children were born and her role in the family business increased. Her children are now out of the house and she hopes to retire in the next year or so. So, she's back "and honored to serve as your Secretary and continue as the Endowment Fund Treasurer."
---
Adrienne Aiona, Treasurer     treasurer@lwvpdx.org
Adrienne attended her first League meetings as an infant with her mother, Debbie Aiona, in Salt Lake City. Since then, the League has been part of her life through her Mom's activism and as a volunteer herself. After college, she joined the League and served on the Board from 2002 to 2008 as the Voter editor and Treasurer. For the past two years (2019 – present), Adrienne has served as the LWVPDX Budget Chair.
Adrienne is an engineer at the City of Portland Bureau of Environmental Services and manages a team that writes the codes and rules for the bureau. Adrienne has a 10-year-old daughter; she enjoys the theater, knitting, the outdoors and political podcasts.
---
Directors
Debbie Aiona, Action Chair      action@lwvpdx.org
Debbie grew up in the San Francisco Bay Area and first joined the League in 1979 in Salt Lake City, UT. Other places where she was a member include Greenville, S.C., Lexington, KY and Portland. As a longtime resident of Portland, she has held a number of positions in the local League including president. She now serves the organization as a board member and action committee chair. Issues on which she personally focuses include affordable housing, police oversight, campaign finance reform and urban renewal. In addition to her work on the LWV Portland board, she is a board member of the Coalition of Advocates for Equal Access for Girls, a statewide organization that works to ensure that girls receive equal access to all of the appropriate gender-specific support and services they need to help them develop to their full potential.
---
Carolyn served as leader of Discussion Unit 6 for a year before taking over as Discussion Units Coordinator. She also contributes to LWVPDX's social media presence, as well as taking on short-term board projects.  She has a history of work in journalism and media relations as well as nursing, but she is now an attorney focusing on the legal issues related to nurses and nurse practitioners.
---
Nancy Donovan, Community Education    communityed@lwvpdx.org
Nancy was re-elected to the Board in May 2022 to manage our community education events. She had previously served as the 3rd Vice President and Civic Education (now Community Education) Chair since May 2019 and before then as alternate on the Nominating Committee. Currently, she also serves as the Chair of the LWVPDX Education Interest Group, which explores successful educational models in K-8 public schools in Portland and examines other possible educational initiatives for study or advocacy.
During legislative sessions, Nancy serves on the League of Women Voters of Oregon Action Committee and is active in state legislative housing policy. Her life-long career focus is to improve the lives of persons with low- and moderate- incomes and to help those experiencing homelessness to access affordable housing and services. For 25 years, first in her hometown of Omaha and then most recently in Portland, she was manager of programs for the community planning and development division of the U.S. Department of Housing and Urban Development (HUD). She retired from HUD in 2016 and joined the LWV of Portland that same year.  Prior to joining HUD she worked as a program officer for the Local Initiatives Support Corporation in New York City to provide funding to local development corporations to build and revitalize housing in distressed neighborhoods. Throughout her career she has worked effectively with key agencies in federal, state, and local governments as well as private and nonprofit agencies.
---
Trish Garner, At-Large Director  atlargetg@lwvpdx.org
Trish has been a member of organizations that promote social justice for most of her adult life. She is a member of the LWVOR Board, the LWVOR Action Committee and the LWVPDX Justice Interest Group. She also serves as a member of the National American Association of University Women (AAUW) Diversity & Inclusion Committee and is the AAUW of Oregon State Diversity Officer. She previously worked for eight years as AAUW Oregon's State Public Policy Chair and served on the National AAUW Public Policy Committee. Her earlier career was as a criminal trial attorney. She has a social work degree and has worked in the conflict resolution / mediation field. She is also a member of a number of other nonprofit boards, primarily in the dramatic arts and social justice fields.
---
Paulina Leperi,  At-Large Director, atlargepl@lwvpdx.org
Paulina Leperi joined LWVPDX in 2021 to get more involved in local public policy after several years volunteering with Tech for Campaigns. Originally from Ohio, Paulina holds a degree in marketing from the University of South Carolina and made her way west via Chicago, where she earned her M.S. from Northwestern. She has called Portland home for four years. Since joining the League, Paulina has been involved with following the implementation of Universal Pre-K and writing for the Voters' Guide. Professionally, Paulina is a data scientist who specializes in building statistical models to inform digital advertising and email communications. Paulina is a bookworm who enjoys ballroom dance, and she loves hiking Portland's trails with her baby daughter Nadia.
---
Linda Mantel, Development Chair   development@lwvpdx.org

Linda is a retired biologist (crustacean physiology) and academic administrator, with many years of experience in teaching, research, and student and faculty development. Linda became active in the League in time to work on the Study Committee for Public Higher Education, and she joined the LWVPDX Board in May 2019 "to try and do some more good works."
Linda received a B.A. in Biology from Swarthmore College and a Ph.D. in Physiology and Biophysics from the University of Illinois. Linda spent three years as a Research Fellow at the American Museum of Natural History in New York, after which she joined the Biology department at City College of the City University of New York (CUNY), where she spent 25 years in a number of roles. Since moving to Portland in 1993, Linda has worked at Reed College, at Willamette University, and at the University of Portland, as well as playing a major role in the Pacific Northwest Louis Stokes Alliance for Minority Participation, an NSF funded program to increase the number of underrepresented students in STEM careers. She is completing 10 years as President of Sigma Xi Columbia-Willamette
            In Portland, Linda has become a connoisseur of wine, berries, geology, art, crafts, and mountains, and is involved in several community programs and boards in these areas. She also audits classes regularly at PSU, in a diversity of topics of interest.
---
---
Margaret Noel, Website Editor and Communications Chair  
communications@lwvpdx.org
Margaret first became an active volunteer with the League of Women Voters of Portland in 1993. She served on the LWVPDX Board from 1994 to 1998, and was elected to the LWV of Oregon Board in 1997. She was LWVOR President 2003-2007 and LWVOR Nominating Committee Chair 2009-11. As a League member and officer, she has worked on Voter Service, Action, Nominating, Development, Budget and Study Committees. For the 2008 LWVUS Convention in Portland, she was Floor Committee Co-Chair. She then served as a co-president, president and 3rd VP for LWV of Portland from May 2013 through April 2017. Professionally, Margaret worked as a middle-school science teacher and as a producer of educational audio-visual programs. Her husband Gordon is an emeritus professor of medicine at the Portland VA Hospital and OHSU. They have three daughters and eight grandchildren, including five in New Zealand! Margaret's interests include walking and hiking, her dog, grandchildren, gardening, antiques and travel.
---
Audrey Zunkel-deCoursey, At-Large Director   atlarge4@lwvpdx.org
Audrey Zunkel-deCoursey is a parent and literacy policy advocate.  She has worked as a pastor, hospital chaplain, and non-profit program manager.  She has been active in advocating for criminal justice reform, environmental sustainability, and women's rights.
The daughter of a long-time LWV member in Illinois, Audrey joined LWVPDX three years ago and is excited to be on the Board to help advance the League's work of strengthening democracy. As an at-large director, Audrey is involved in a number of special projects, including observing the Portland Charter Commission and helping with LWV advocacy on Charter reform, planning for leadership education on Diversity, Equity and Inclusion (DEI), and helping with communications via website posts, podcasts, and videos. 
---
---
Off-Board Leaders
Betsy Pratt, Budget Committee Chair      budget@lwvpdx.org
Betsy was elected as Budget Chair in 2022 to fill a one-year vacancy. She brings to this position considerable experience serving both the Portland and Oregon Leagues.
Betsy grew up in the Boston area, started her working career in Washington DC, and moved to Oregon in 1981 with her husband, Philip Thor. The Portland League was the first organization Betsy joined when she moved here – as a way to learn about local issues and to meet bright women. Since then, she has served in multiple roles, from study committee member to local organizing chair for the 2008 LWVUS Convention in Portland. She has held numerous positions on the Portland Board, including local president from 2008 to 2011. She also served formerly as LWVPDX budget committee chair.
Between 2018-19 Betsy led the Portland League study on city government. She also served as chair of the LWVOR Education Fund between 2011 and 2013. She led the LWVOR voters' service activities for the 2012, 2014, and 2020 elections.
---
Philip Thor, Endowment Fund Committee Chair
After retiring in March 2011 from a 30-year career at the Bonneville Power Administration (BPA), Philip has enjoyed a life of traveling, volunteer activities and hobbies.  He joined the LWVPDX Endowment Committee in 2017. He also volunteers at the Northeast Emergency Food Program, walks dogs and works in the Medical Center at the Oregon Humane Society. He enjoys woodworking and walking with friends each week when he's in town, and visiting the timber-framed style home he and his wife, Betsy Pratt, built in Sisters, OR. Philip and Betsy have taken numerous trips, including to Corsica, France, Japan, Great Britain (for several long-distance treks), Italy, Germany, Croatia, Greece, St. Lucia (bare boat sailing with friends), and Iceland.

Anne Davidson, Endowment Fund Committee Treasurer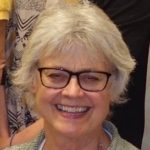 (Please see Anne's profile above under Board Officers, Secretary.)
---
Ann Dudley, Nominating Committee Chair    nominating@lwvpdx.org 
Ann has been a member of the Portland League since 2013, when she was given a gift of membership. Her mother was active in the League for many decades, in both Indiana and Connecticut, so Ann was familiar with the role and activities of the organization.  Ann soon jumped into coordinating the Speakers Bureau for several years, then continued on as a speaker for another round of elections.  Ann enjoyed representing the League at Central Catholic High School's Democracy in Action Day for a number of years.  She attends Action Committee meetings when possible and participates with Unit 2.
Ann enjoyed a long career in public education, as an early childhood educator, a speech-language pathologist, a special education teacher and a K to 2nd grade teacher in the Seattle area, Alaska and Oregon.  In retirement she tutors adults in basic education and English language skills.  She enjoys hiking, camping, gardening, traveling and reading.
---
Mary McWilliams, Membership Chair     membership@lwvpdx.org
Mary was a member of the Oxford, OH League, on and off, from 1970-2004. She and her husband Bob moved to Portland in 2005 to be close to their daughter and her growing family and other relatives. Mary joined the Portland League so she could learn about her new city and county – and be active in this League. In the Portland League, Mary has been a board member, off-board member, and an interested member of the SE Unit 2 and of various committees such as Action, Development, Membership, and Voter Service. She served as president in 2011-13, and afterwards continued on with publicity for Civic Education Programs and Voter Service Forums, the League's Multnomah County Directory of Elected Officials, and observing the monthly meetings of the Portland Housing Advisory Committee with Debbie Aiona. One of her favorite, not too distant League activities, was organizing (with other League members) a trip for League members to Richland, WA for an all-day tour of the Hanford Nuclear Facility. Mary is a big reader and enjoys her book groups, singing in a community chorus, walking, cooking, continuing to travel, and being close to family.
---
---
Other Off-Board Leaders
Voter Registration      voterreg@lwvpdx.org
Contact through voterservice@lwvpdx.org
Speaker's Bureau     speakers@lwvpdx.org
Beth Burczak
Social Media: Twitter, Facebook        
Carolyn Buppert, Katie LeRoux
---
League Office Manager

Office Manager, Nikki Jardin       info@lwvpdx.org 
Nikki works in our office from 9 am to 2 pm, Monday through Thursday most weeks. She lives in SE Portland with her family and has been a Portland-area resident for 20 years. In addition to working for the League, Nikki owns and is the editor, publisher and writer for Mirador Magazine—a publication for people experiencing cognitive impairment. She also plays various instruments in two bands. 
As Office Manager, Nikki is the Portland League's only paid employee. Her work is directed by our volunteer president and Vice President for administration. She consults with other board members and leaders as needed. Nikki also contributes valuable ideas to advance our goals. We appreciate her dedication, suggestions, and hard work on our behalf.