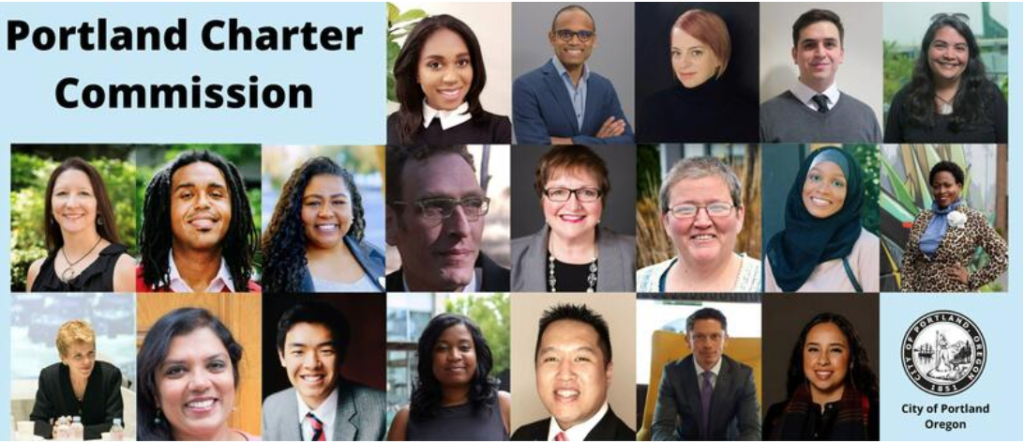 Zoom webinar on Commission's work
We invite the public to join us for the live Zoom presentation of this panel discussion on Wednesday evening February 9, from 7:00 to 8:30 pm.
Members of the public who want to attend the live Zoom webinar should register here to receive the Zoom link. Or enter https://forms.gle/6JaUr1T1VoC42V2k9 in the search bar on your browser. The program will also be recorded for future viewing and listening. Those who would prefer to view the video or listen to the podcast of this presentation will be able to stream it on demand from the LWVPDX.org website after February 11.
The panel will include:
Julia Meier, the Charter Commission Project Manager
Charter Commissioner Candace Avalos
Charter Commissioner Amira Streeter
Charter Commissioner Melanie Billings-Yun
During the first phase of the Commission's work, the group has focused on two topics: form of government and city council elections. The League of Women Voters of Portland has been actively following the Commission's work. During this webinar the panel will answer questions from LWV members and the public.
MetroEast Community Media records Portland League programs for rebroadcast and online streaming from lwvpdx.org. Funding is provided by the Carol & Velma Saling Foundation.